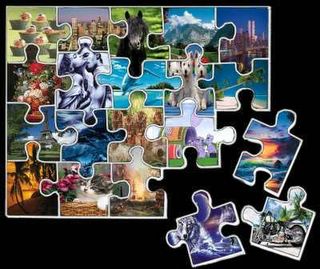 For me, writing a novel is like doing a jigsaw puzzle.
I start, seeing the picture, on the cover of the box.
Then the long process of sorting all the little pieces begins.
I create the framework around the edges, and fill in the gaps.
There are times when the work is frustratingly slow,
when I cant get even one little piece to fit.
Yet each piece offers the thrill of achievment.
I can get so absorbed in a puzzle.
When the effort means nothing, to anyone but me.