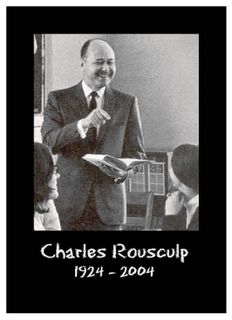 Oh mortal son of valor and grace
I wept at your passing.
Nine feet tall with a granite base
You were an Idol to us all.
"Reach Out! Climb High!
Push Beyond all Limitation!"
The cry from your schoolroom pulpit
Nurtured hope in a thousand faces.
Dignity with purpose
Beauty found through Love
Strength honed beyond the veil of fear
Were the lessons you spoke of.
You opened the door and bid us all
To pass beyond the veil.
To go beyond our limits.
And reach for the Holy Grail.